Virtual Receptionists for Restaurants and Cafes
As a restaurant owner, you're busy dazzling your customers with your signature dishes and making sure that restaurant reviews and recommendations are all positive. And while you're busy impressing food critics and bloggers alike, you need to make sure that you're always the greatest restaurant in your customers' eyes as well.
And you can achieve five-star perfection ratings with your customers when you get Gabbyville's virtual receptionist services!
How Gabbyville Can Help Restaurant Owners
Restaurant owners are great multitaskers, hardworking, and passionate individuals. And while they're busy using their genius by inventing new culinary creations, developing new ways to drive in better business, they need help in other aspects of running their amazing restaurants — such as building great rapport with customers.
With all hands on deck at the restaurant, restaurateurs know what their in-house staff and crew should be focusing on — and that is delivering great service to their guests. And great restaurateurs know that customers and patrons can also be taken care of even while they're not wining and dining at their spot.
And this is where Gabbyville's virtual receptionists come in. Our professional virtual receptionists work wonders to complement you and your hardworking staff as they promptly and cheerfully tend to all calls. No more missed calls, no more missed opportunities!
What restaurateurs need are virtual receptionists who work as hard as they do, who are highly experienced in dealing with different urgent situations, involving customers of all types, and dealing with restaurant vendors of all kinds.
Check out how Gabbyville's virtual receptionists work from outside your restaurant to make it the best it could be!
HOW GABBYVILLE CAN HELP RESTAURANT OWNERS
Benefits of Gabbyville
Find out the secret behind what makes Gabbyville pretty damn awesome
— our amazing services and our Gabbonistas' kick-ass skills!
LIVE PHONE
CALL SCREENING
APPOINTMENT SETTING
OUTBOUND CALLING
DETAILED MESSAGE
ACCURATE SCHEDULING
MASTERS OF MULTITASKING
CHEERFUL CALL HANDLING
HIGHLY ORGANIZED AND EFFICIENT
KNOWLEDGABLE AND PERSONABLE
Your preference is king! Our Gabbonistas will answer your calls with a custom greeting of your choosing. "Thank you for calling XYZ Company, Gabby speaking, how may I help you?" is one of our more popular greetings, but this may be customized to better suit your company's needs and preferences.
Greetings may vary from one client to another, but one thing remains the same – they are all done with a sincere smile!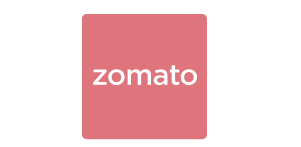 Are you ready to build a better business?
Unconditional 30 Day Money Back Guarantee on all Plans
SIGN UP NOW