Plumbing Answering Service & Receptionist Solutions
All About Plumbing Companies
As a plumbing company owner, you're busy providing free estimates to clients, employing the best licensed professionals, purchasing up-to-date equipment, and building great relationships with vendors.
Allow our plumbing answering service to help you communicate better, faster, and more professionally!
From carrying confident conversations about unclogging drains, completing well water systems, filtration processes, sink basins, and well pumps, you can count on our trusty Gabbonistas to speak positively and knowledgeably to your clients!
You Can Rely on Gabbyville's Plumbing Answering Service
Our plumbing answering service prioritizes top notch customer service!
George's plumbing service learned that customer service reigns supreme the hard way. A California native, George inherited the family business from his father.
In a span of three months, George was able to reach out to a bigger market and gain a wider clientele through online marketing.
Pretty soon, things got busy for George and his team. He needed to hire more plumbing specialists for his team to fill the service needs. And because all of them were running to and from, meeting clients, and making assessments, whoever was left in the office would handle all calls and emails.
"With the volume of calls that came in, it was hard for our office manager to take them all. She also had to deal with walk-in clients and things get busy with vendors, too. We often had to pitch in and answer calls," George states.
George didn't have steady receptionist support, too.
"During that time, we were having a hard time finding the right receptionist. So in between receptionists, it was really crazy in the office. Whoever was near the phones picked them up to help out," he adds.
But this turned out ineffective for his company. Not everyone who answered the phone knew the correct information to help clients out. This resulted to them losing possible clients over the phone.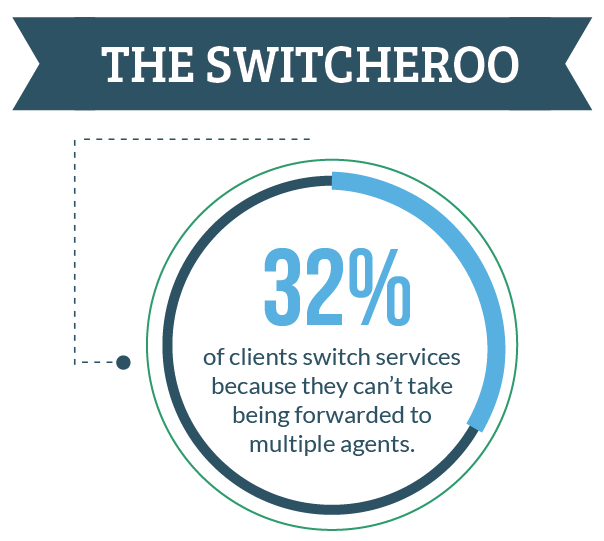 After losing old and potential clients because of customer service woes, George decided to get Gabbyville's plumbing answering service.
"Gabbyville is truly a great help for myself, my staff, my business. The phones are now handled properly, and we're able to focus on what we're known for. I get great reviews online because of our virtual receptionists which is the best part," George says.
Are you tired of flushing out calls and opportunities?

SIGN UP NOW!
Are you ready to build a better business?
Try our 21-day money-back guarantee today!